Asian Pacific Americans in Higher Education, Spin...
Where have I been and what have I been doing? Since that last time I've blogged, I have become a peer mentor for the Student Operation for Success Program (SSOS), start the Hmong Student Association (HSA) club and become the President, and become way more involved in school than I could have ever imagined. Throughout my college years, I've never had more fun in college than I have this year. I...
The art of becoming a woman
I have met only a few amount of people who truly posses this aura. It definitely comes with time and one cannot master this overnight. You can see it in the way she presents herself, the way she moves, the words she chooses to get her point across. She is intelligent, well rounded, and socially aware, etc…you name it, She is it.  I am slowly taking notes as I meet different woman in my life, for...
T-one year?
So I'm deciding to  do the the responsible thing and gather how many more quarters I have left until I graduate with my B.S in Biological Sciences. I met with the general education counselor the other day and I found out in terms of GE classes I have three left to take to meet graduation requirements. Okay so not that bad, however in terms of my science classes…I've written a...
workout budget fashionista?
I have been so absorbed in school that now as I look through my magazines for images to decoupage, I have forgotten about how much I love dressing up, fashion, and everything in between. However, with working and going to school, there isn't much room for dressing up. && I'm a penny pincher. I can't wrap my head around splurging on clothes especially with the college...
Goodbye sleep, hello late night studies
Midterms are next week: Chemistry, Stats, and Physics. Read half of physics chapter, so i feel really good about myself. :3 One day, I shall build a study fort as amazing as this one…♥ So what's been keeping me motivated? Kent & I are planning a Disneyland trip for Spring Break!  He's definitely someone I want to go to Disneyland with ♥  …but until then, its the my...
What was I thinking?
Out my three classes: Chemistry, Physics, and Statistics, Physics is the only one that requires me to turn in homework while the other two "assign" it but does not require you to turn it in. I am struggling to understand these physics questions. And whats most frustrating is that I get the general idea however when it comes down to the specifics it just does not click. && it...
Mental drainage at work: check
It happened. Work was mentally draining. -.- I cried. I hope this makes me more human than weak… gaozongyang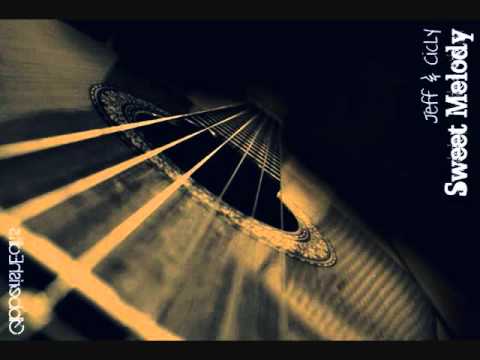 He's the kind of guy...
…that I'd like to have lazy Sundays with ♥ gaozongyang
We are together
Let the Adventures of Kent&Gaozong (officially) begin ♥ [Vol. 2 Episode 1: Away with Studying We Go] &&this is my life as of now gaozongyang
1 tag
Who I am to tell fate where it's suppose to go?
This brings up the old age debate of free will versus determinism. Oh, psychology how I miss thee. Anyways, for the most part, I control where I go. && Maybe that's the secret to success, is knowing that you will get there; that you have the ambition and the strive for what you want in life. I will be someone. I will make something out of myself. The adventure is getting there and...
Make you feel my love
I do not want to speak for you anymore nor defend your lack of actions and words. That is all. You do not want me enough.  gaozongyang
psychological self analysis, take one.
I try my best to have my ideal self as close to my actual self. I feel like I'm doing a good job at that. One of my goals for this month was to apply to thirty places ultimately getting a second job. Which I did. "You work hard." is what my roommate said. It's little comments like these that remind me that yes, I do work hard and that I do not give myself enough credit. ((I...
Cultural Differences
You know, the retail world is a much different one than the restaurant world. Any Joe or Jane can tell you that. But knowing how things operate behind the scenes, oO, now you're talking. Having two different restaurant jobs, I can definitely tell the difference in guests, attitude, and culture. There is a main idea that gets across as a hostess, however its the little things that make each...
I found a boy
"I found a boy who I love more…I found a boy who loves me more…" -Adele Little does he know what's going on;; its happening, yet again. I know what's coming. "Look how you want me now that I don't need you." Adele, you get me <3 gaozongyang
I can't help but be a Debbie Downer
It's one of those days -.- I'm trying to occupy my mind with happy thoughts [it's because i'm a woman] gaozongyang
I hope
"She deserves it." I hope that one day, you will say sweet things about me. I hope that one day, you will whisper sweet things to me. P.S. I like that we are always laughing together && it doesn't seem like my 'gaozong' meter is up with you any time soon [♥♥♥] ♥gaozongyang 
&& I am doing what I have to do
Great News: I was able to get all three classes for winter quarter: Chemistry, Physics, and Statistics! && I'm taking a beginning hip hop dancing class (we shall see how that goes). && I got the job as a hostess! I have always felt that when people put faith in me and give me a chance that I will not only live up to it but exceed their expectations; I always want to be an...
1 tag
I can see clearly now...(well, a little more...
It never occurred to me, but maybe there's a reason why we're in two different places: physically, mentally, and emotionally. #Epiphany gaozongyang